Singapore math tutoring is a program that can be very helpful for students who are having trouble with their math. It can also be very beneficial to those who are trying to teach their children the subject. However, not all of the programs that are available are created equal. There are some differences that make it important to understand what each program is offering before making a decision about which one to use.
Homeschool program
If you are interested in homeschool math tutoring, you may be wondering which program will best suit your needs. Fortunately, there are several options to choose from. You can opt for a traditional textbook, or you can opt for a more interactive approach. Regardless of which method you decide to use, the goal is to build your child's foundation of thinking.
The eSingapore Math program is a tried and true method of learning math concepts. This program uses graphics and engaging lessons to teach students about the different aspects of math. It also auto-grades tests and exercises.
The Singapore Home Instructor's Guide explains the daily work schedule. Each day contains a pacing guide, mental math practice, and oral math exercise.
Method – Singapore Math Tutoring
Singapore math tutoring uses a unique approach to teach students. Instead of memorizing formulas, students are encouraged to solve problems using a variety of methods.
It uses visual cues, sound cues, and physical objects to help students learn math. Aside from helping students master concepts, the method also allows for greater depth in subjects. The curriculum is designed to allow for independent learning at higher grade levels.
Singapore's method of teaching math is not unlike that used by many home schools. Students are taught by a series of step-by-step tutorials, which use visual and physical representations to help students grasp concepts and develop a firm foundation.
Although the Singapore Math method does not make use of all available media and technology, the methods involved are impressive. These include modeling, problem solving, and the use of digital products.
Scope and sequence
Singapore math tutoring is a unique method of teaching mathematics. It uses a three-step learning progression to introduce mathematical concepts and teaches them in depth. The approach focuses on problem solving, conceptual understanding, and skill development.
The approach is based on the work of American psychologist Jerome Bruner. Rather than focusing on concrete equations, students learn to understand math as "a series of mental operations." They learn to make sense of word problems and formulate solutions using logic.
In addition, Singapore math tutoring uses model drawing to explain word problems. This approach helps students understand the "why" behind mathematics.
Students also develop critical thinking skills. Since each topic is introduced early, they are able to build a solid foundation for future math lessons.
Tutoring videos – Singapore Math Tutor
If you are looking for a math program that will help your child develop a strong number sense, then you should look into Singapore math. This program teaches in a unique way, using visual images to illustrate concepts.
In the beginning, you will need to spend some time getting used to the method. The program teaches by using bar models, which represent quantities such as "one" and "two." These models are a great way to practice mental calculations.
While this technique can be intimidating for some parents, it can also be effective. It builds strong number sense, which helps kids with complex calculations.
For parents who are unfamiliar with the method, it may be helpful to watch some tutorial videos for Singapore math. You can find a few on the Singapore Math tutor site.
Cost
Using a Singapore math tutor can help your student reach his or her potential in a number of ways. First, it can help your child learn how to study and organize his or her time. Second, it can prepare him or her for an upcoming exam. Finally, it can provide a boost to his or her confidence.
Math is a very important subject for all students. It is used in everyday life and in certain jobs that require advanced mathematics. However, most students are not as adept at the subject as they should be. Therefore, it's a good idea to get them started early.
The Singapore Math curriculum is a mastery program that promotes problem solving. Students learn the basic concepts of mathematics by working through a series of problems that are designed to develop stronger logic and problem-solving skills.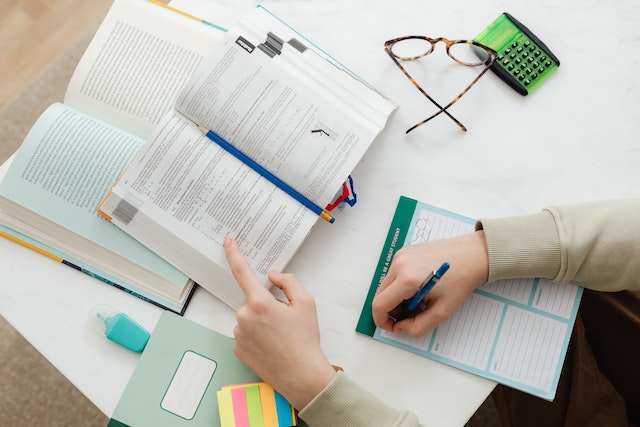 How to Become a Maths Tutor in Singapore
If you want to become a maths tutor in Singapore, there are some things that you should know. These include the job description, the qualities of a good maths tutor, and the process of getting started.
Job description of a maths tutor
One of the best jobs to be had in Singapore is that of a tutor. Tutors are responsible for assisting students with their homework. They also prepare and deliver lessons that will enhance the learning process. Generally, these classes are held at school, after class, and on weekends.
Aside from teaching, a tutor may also be involved in other duties. Some of them include preparing student reports, updating existing teaching materials, and sourcing classroom supplies.
Several companies are actively looking for maths tutors. These include Educate!, Kaite, and Mindlab. All of them have a number of job openings. Applicants must upload a video of themselves showing their abilities in a specific subject. During the interview, applicants are expected to demonstrate their knowledge of the subject by answering questions related to mathematics.
The role of a maths tutor is one of the most demanding in the education field. Besides teaching the subjects, a maths tutor is required to develop and implement lesson plans. He is also required to evaluate the progress of the students and recommend strategies to improve their performance.
Aside from teaching, a maths tutor is required to have a good understanding of the maths and computer science jargon. Hence, it is essential that the candidate have a solid foundation in the subject.
Maths Tutor Singapore – Qualities of a good maths tutor
A good maths tutor is not only skilled in their field of expertise, but also has the right attitude. They are willing to observe other students and learn their learning styles. They will also help your student improve their grades.
Besides, they have a deeper understanding of the concepts they teach. This enables them to apply different strategies to solve problems. Their teaching methods should be effective and geared towards meeting the specific needs of the students.
Tutors should know how to use their knowledge to engage students. Some tools include visual aids such as interactive whiteboards, video and images. Also, gamification techniques such as rewards can be utilized.
Other important qualities of a good tutor are patience and good planning. Tutors should make sure to plan their lessons ahead of time. They should also be flexible with their teaching methods.
Good maths tutors are able to identify the various problems students face and suggest solutions. They should also offer personalized guidance to ensure complete understanding of the concepts taught.
Lastly, they should have a positive and encouraging attitude. This will help motivate students to take on greater challenges.
While there are many different characteristics of a good tutor, some of the most important include a good education. For example, a high school diploma is required for elementary students, whereas an undergraduate degree may be needed for middle and high school students.
Getting started with a maths tutor in Singapore
When choosing a maths tutor in Singapore, it's important to choose the right one. You want to find someone who can help you understand the basic concepts and avoid making mistakes in the more advanced material.
One of the most common problems with students is not being able to grasp basic concepts. This is especially true when they are younger. A math tutor in Singapore can help you and your child learn the basics in a safe and structured environment. Whether you're preparing for a test or just getting started with a new subject, you can benefit from one-on-one math instruction.
Students who struggle with math might develop a phobia or feel intimidated by the subject. Tutoring can alleviate these concerns and make math seem like a fun and engaging activity. The benefit of tuition is that it can be tailored to the individual student's needs.
Math is a critical subject for students. It helps them perform many tasks in everyday life. For example, it's vital for those entering a career that requires a high level of math. As such, it's crucial to get started on a course early on.
There are several different ways that you can find a tutor. One is through a reputable maths home tuition centre. These centres can provide you with a highly qualified and experienced maths tutor.