In today's digital world, more and more parents are turning to online learning platforms to supplement their children's education. The educational platform IXL is the perfect solution to help students learn at home.
A Comprehensive Review of IXL Learning Platform
Let's take a closer look at all that this comprehensive platform has to offer.
IXL Review – What is IXL?
IXL is an online learning platform designed to provide students with personalized learning experiences. It combines interactive lessons, practice questions, and built-in feedback so that students can reinforce new concepts as they learn them and track their progress over time. Its adaptive technology adapts to each student's individual skills and interests, giving them a tailored educational experience that helps them reach their full potential.
IXL – How Does It Work?
IXL offers a variety of content across multiple subjects including math, language arts, science, social studies, and Spanish. Students can use the interactive lessons to explore new topics or review what they already know with practice problems organized by topic and grade level. IXL also allows students to track their own progress as they complete exercises on the platform. This helps motivate them and encourages them to keep pushing themselves further in order to improve their skills.
IXL also offers a range of tools such as skill plans, diagnostic assessments, performance reports, teacher resources, and much more that can help teachers plan out the best course of action for each student in their class. They can easily identify which areas need improvement so they can focus on those topics first before moving on to other topics.
IXL also provides detailed reports for teachers which allow them to track each student's progress over time so they can see how far each student has come since starting the program. This makes it easy for teachers to adjust their teaching strategies accordingly in order for each student get the most out of the program.
IXL is the perfect tool for parents who want to give their children additional educational support from home while still allowing them independence when it comes to learning new subjects or reinforcing existing ones. Its adaptive technology makes it easy for students of any age or skill level to find appropriate content that suits their needs while its reporting features make it easier than ever for teachers to keep track of each student's individual progress over time. All in all, this comprehensive educational platform is an excellent choice for both parents and teachers alike looking for a way to supplement traditional schooling with something more engaging and personalized than ever before!
An Introduction to IXL Learning Center
As a parent or teacher, it's important to provide your children with the best possible education. Fortunately, there are many excellent online resources that can help with this. One such resource is IXL Learning Center, an interactive platform designed to help students from Pre-K to 12th grade gain a better understanding of the subjects they are studying. Let's take a look at what IXL has to offer.
IXL Reviews – What Does IXL Offer?
IXL offers comprehensive curriculum for math and English language arts, as well as content in science, social studies, foreign languages, and more. The program also provides detailed reports that can be used by teachers and parents alike to measure progress in each subject area. In addition, IXL features personalized learning plans that are tailored specifically for each student based on their individual skills and abilities. This ensures that each student is getting the most out of the program while still being challenged in the areas they need it most.
IXL
However, one of the biggest draws of IXL is its engaging learning environment. Students can access thousands of practice questions and activities across all subject areas – all presented in a fun game-like format that makes learning fun! With colorful animations, vibrant graphics, and helpful feedback after every answer, IXL encourages students to stay engaged while they learn. It even includes awards for completing certain milestones so children can track their progress and get rewarded for their hard work along the way!
IXL Learning Center
IXL Learning Center is an excellent way for parents and teachers to provide engaging educational experiences for kids from Pre-K through 12th grade. With comprehensive curriculum covering multiple subject areas, personalized learning plans tailored to each student's needs, plus thousands of activities presented in a game-like format with rewards along the way – IXL is sure to keep your children entertained while also helping them gain a better understanding of the subjects they're studying. Plus with detailed reports you can monitor their progress in each subject area! So if you're looking for an online educational resource that offers something unique – give IXL Learning Center a try!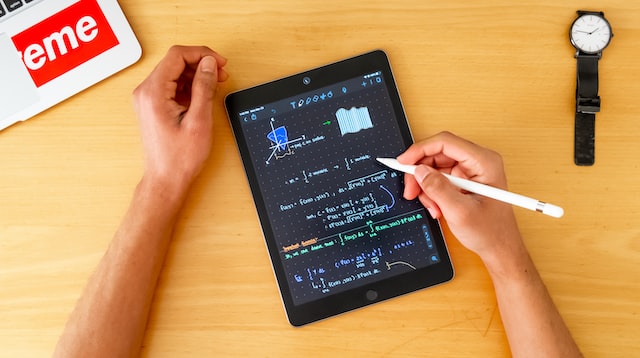 Unlock Math Skills with IXL.com
Are you looking for a fun way to help your child learn math? Look no further than IXL Learning! IXL is an online platform designed to help elementary students develop and practice math skills. With engaging lessons, personalized progress tracking, and comprehensive reporting, IXL makes it easy to support children in their math journey. Let's take a closer look at why IXL is the perfect tool to help kids master math concepts.
Comprehensive Coverage of Math Concepts – IXL com math
IXL covers every K-5 math concept, from counting and addition to fractions and geometry. Kids can review what they've learned in school so far, or explore topics they haven't yet encountered. Its comprehensive coverage includes curriculum from the US, the UK, Canada, Australia, Singapore—and more! This means that parents will be able to find content appropriate for their children wherever they are in the world.
Engaging Lessons & Personalized Progress Tracking – IXL Maths Game
With its interactive lessons and game-like activities, IXL ensures that kids have fun while learning essential math skills. As they work through each lesson, kids can earn rewards such as stars or virtual pets that motivate them to keep going! Parents can also track their child's progress using IXL's detailed reporting tools—so they always know which areas need more attention. This means that kids get the challenge they need without feeling overwhelmed by difficult material.
Comprehensive Reports & Insights – IXL Math
IXL offers extensive reports on your child's performance so you can see what topics they've mastered and which ones require additional support. The reports also include insights into things like engagement levels over time—so you can make sure your child is getting the most out of their learning experience! Plus, IXL integrates with Google Classroom so teachers can monitor student progress in real time.
All in all, there's no better way to get your child excited about math than with IXL Learning! With its comprehensive coverage of K-5 math concepts from around the world plus engaging lessons and personalized progress tracking features, it's an invaluable tool for helping kids become confident learners who enjoy mathematics. Try out IXL today for free—it might just be the key to unlocking your child's potential when it comes to mastering mathematics!
Unlocking the Potential of IXL for Homeschooling
Homeschooling can be a daunting task, but with the right tools at your disposal, it can also be one of the most rewarding experiences for both you and your children. IXL is an online learning platform that provides personalized learning for homeschoolers, allowing them to learn at their own pace and track their progress as they go along. Let's take a look at how IXL can help make homeschooling easier.
What Exactly Is IXL?
IXL is an online learning platform designed to provide an individualized experience for its users. With customizable learning plans tailored to each student's specific needs, IXL helps foster the development of critical skills in math, language arts, science, social studies, and more. It also offers interactive lessons and practice questions across multiple grade levels—perfect for individuals who are following a homeschool curriculum!
IXL For Homeschool – How Can It Help My Child Learn?
Unlike traditional classrooms where students are expected to keep up with their peers regardless of individual strengths or weaknesses in certain subjects, IXL allows each student to focus on what they need to improve upon without feeling overwhelmed. The program also makes it easy for parents to monitor progress by providing detailed reports on skill mastery—a great way to see which areas need more attention or which topics have been mastered. On top of this, IXL also offers rewards and recognition badges as incentives for completing tasks and reaching goals.
IXL Homeschool – What Are Some Other Benefits Of Using IXL?
Aside from its personalized approach to learning, IXL has several other benefits that make it an ideal choice for homeschoolers. For example, its intuitive design makes it easy for users (even those who aren't tech-savvy) to navigate the platform with ease. And because all content is hosted online, there's no need to install additional software or worry about updates—it's always accessible from any device with an internet connection! Lastly, because the subscription fee covers everyone in your household (up to five accounts), you don't have to worry about buying different programs or books for each child; everyone gets access to the same library of materials and activities!
IXL is an excellent tool that can help make homeschooling easier than ever before. Its personalized approach ensures that each child learns at their own pace while still being able to reach their goals without feeling overwhelmed or bored by material they've already mastered. Moreover, its user-friendly interface makes navigating the platform a breeze while its subscription fee covers up to five accounts so you don't have spend money on multiple programs or books. If you're looking for a comprehensive solution that will ensure your kids get the education they deserve without breaking the bank—IXL could be just what you need!