The Best Online Summer Camps for Kids: Keep Learning and Having Fun at Home
The summer is finally here and kids are excited to have some fun and enjoy their time off from school. But as the COVID-19 pandemic persists, traditional summer camps may not be an option for many families. Fortunately, online summer camps are a great alternative that allows children to continue their education, socialize with other kids, and have fun from the comfort and safety of their own homes. In this blog post, we'll explore some of the best online math summer camps available this year and discover how they can keep your kids engaged and entertained this summer.
Camp Wonderopolis – Online Summer Camps
Camp Wonderopolis is a fun and educational online summer camp that focuses on STEM subjects (Science, Technology, Engineering, and Math). This camp is designed for kids in grades K-8 and offers a variety of activities such as science experiments, hands-on projects, and literary adventures. Kids can also interact with other campers through the online Wonderwall, where they can share their thoughts and ideas. The best part, it's free.
Outschool
Outschool offers a wide range of online classes and summer camps for kids of all ages. The classes are taught live by experienced teachers and cover a vast array of topics, ranging from art and music to coding and science. Your child can attend as many or as few classes as they want, making it a flexible and personalized experience. Outschool classes are offered for a fee that varies depending on the class and provider.
Minecraft Summer Camp – Online Summer Camp
Does your child love playing Minecraft? Then this online summer camp will be perfect for them. The Minecraft Summer Camp offers various courses for kids of all ages where they can learn coding, game design, and problem-solving skills. They can also participate in challenges and competitions where they can showcase their creativity. With unlimited access to Minecraft, your child can keep playing and learning even after the camp is over.
CampKinda
CampKinda is a free online summer camp that provides fun and engaging activities for kids in grades K-8. The camp offers a blend of virtual and offline activities that allow kids to explore their interests and discover new topics. Activities include crafts, virtual field trips, science experiments, and more. This camp is designed to be flexible, so kids can participate in activities that interest them at their own pace.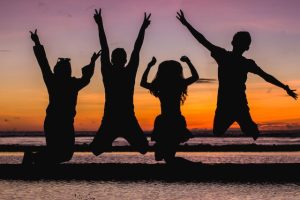 iD Tech Camps – Summer Camp Online
If your child enjoys computer science and technology, iD Tech Camps offer a variety of online camps that they will love. The camps are designed for students of all skill levels and offer hands-on coding classes, game design, and robotics. They provide one-on-one instruction to encourage personalized learning and offer flexible scheduling to accommodate different time zones.
Summer is a time for kids to have fun, explore new things, and make new friends, but that doesn't mean it has to happen in person. With these five online summer camps, you can offer your child the chance to learn, grow, and have fun from the comfort of your own home. The best part is that these online camps are flexible, affordable, and offer engaging activities for kids of all ages. Don't let this pandemic cancel your child's summer. Sign them up for one of these amazing online summer camps today!
Summer Tutoring: The Benefits of Getting Ahead
Summer is a great time for kids to relax, explore, and recharge before the next school year starts. But for some students who need extra help in school, summer can be a time to fall behind. That's where summer tutoring comes in. By enrolling your child in summer tutoring, you can ensure that they stay on track and gain skills that will help them succeed in the upcoming school year. In this blog post, we'll explore the benefits of summer tutoring and why it's a smart choice for your child.
Prevent Summer Learning Loss – Summer Tutoring
Research has shown that students can lose up to three months of learning over the summer if they don't practice or learn new skills. This loss of learning, also known as the "summer slide," can lead to students struggling in the following school year. By enrolling your child in summer tutoring, they will have a structured learning environment where they can practice and learn new skills to avoid losing what they learned during the school year.
Build Confidence and Self-Esteem – Summer Tutors
Struggling in school can take a toll on a student's confidence and self-esteem. But with the support and encouragement of a tutor, your child can begin to feel more confident in their abilities and strengths. As they see their skills and understanding of subjects improve, they're likely to carry that confidence into the upcoming school year, setting them up for continued success.
Individualized Instruction – Summer Tutoring Programs For Elementary Students Near Me
In a typical classroom setting, teachers have to balance the needs of all students, which can be difficult for students who need extra help. But in a one-on-one or small group tutoring setting, your child will receive individualized attention and instruction tailored to their unique needs. This can help them progress faster and gain a deeper understanding of subjects they find challenging.
Supplemental Learning Opportunities – Online Summer Tutoring
Summer tutoring doesn't have to be just about catching up. It can also be an opportunity for your child to gain supplemental knowledge or explore new interests. For example, if your child is interested in science, a summer math tutor can provide science-focused lessons or experiments that may not be offered during the school year.
Develop Study Habits and Skills
Learning isn't just about memorizing facts or learning new concepts. It's also about developing study habits and skills that will help your child succeed in future academic endeavors. By enrolling your child in summer tutoring, they can practice organization, time management, and study techniques that will benefit them throughout their education and beyond.
Summer tutoring provides an excellent opportunity for students to get ahead of their academics while enjoying the summer weather. The benefits that come from summer tutoring are numerous and essential to your child's continued success in school. From preventing summer learning loss, building confidence and self-esteem, individualized instruction, supplemental learning opportunities, and developing study habits and skills, there's no denying that your child will see tremendous benefits from summer tutoring. Therefore, invest in summer tutoring, and your child is sure to be ready for the upcoming academic year.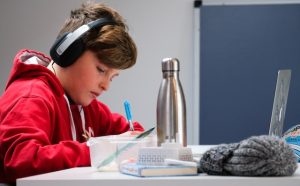 The Top Online Summer Camps to Keep Your Kids Entertained and Engaged
Summer is a time for kids to have fun, play outside, and escape the confines of the classroom for a little while. However, with the ongoing pandemic, it's important to keep your children safe at home while still providing them with an engaging and educational experience. That's where online summer camps come in! These virtual programs provide kids with the opportunity to explore new interests, connect with peers, and learn valuable skills from home. In this blog post, we'll explore some of the best online summer camps available today.
iD Tech Camps – Best Online Summer Camps
If your child loves tech, consider enrolling them in an iD Tech Camp. These online summer camps offer courses in coding, game design, robotics, and various other technology-related topics. Instructors are computer science professionals with years of experience, and the camp offers interactive sessions and personalized instruction to help campers develop their skills. There are also options for specific age groups, so you can find the perfect fit for your child.
Camp Wonderopolis – Best Summer Camps For Middle School Students
Camp Wonderopolis is a virtual summer camp that focuses on science, technology, engineering, and math (STEM) topics. The camp is designed for children ages 7 to 14 and offers a variety of both online and offline activities. Kids can participate in science experiments, explore the wonders of space, and even design their own roller coasters. The best part? It's completely free!
DIY.org
DIY.org is an online summer camp that encourages kids to explore their creativity and develop new skills. The camp offers over 150 different courses, ranging from animation and cooking to metalworking and outdoor skills. Each camp is self-paced, and instructors are available for assistance and feedback. While DIY.org does offer a free trial, you'll need to purchase a membership to gain access to all courses.
Camp EDMO
Camp EDMO is an award-winning virtual summer camp that offers a variety of courses for kids ages 5 to 15. Courses range from coding and robotics to art and music, and each session is led by a professional instructor. The camp also offers small-group sessions to ensure personalized attention and interaction. You can sign up for a full-day or half-day camp and choose from different themes, making it easy to find a program that your child will love.
Outschool
Outschool is an online learning platform that offers a variety of subjects and courses for kids of all ages. However, during the summer months, they also offer virtual summer camps that cover everything from cooking to engineering. Each camp is taught by a qualified instructor and offers a range of activities and assignments. The camps range in length and cost, so you can choose the one that best fits your child's needs and interests.
As you can see, there are plenty of amazing online summer camps available for kids. Whether your child is interested in technology, STEM, creativity, or anything in between, there's sure to be a program that can engage and entertain them. By signing your child up for an online summer camp, you can provide them with an enriching experience while keeping them in the safety of their own home. So, why not explore your options and give your child the gift of an unforgettable summer camp experience?