Maths coaching is a job that involves working closely with teachers to improve their curriculums and teaching styles. In addition, it involves working one-on-one with students to teach them new techniques for solving mathematical problems.
Many experts say that maths coaches can help students develop positive attitudes towards the subject. This can have positive impacts on their confidence in other subjects as well.
What is a maths coach?
A maths coach is a teacher who works closely with other teachers to help them improve their teaching. They also work with students one-on-one to learn new techniques for solving mathematical problems.
It takes a lot of hard work and passion to become a maths coach, but you can build a rewarding career in this field. You have to be able to deal with tough situations and teach different types of students, including those who have special needs.
What Does Maths Coaching Involve?
Math coaches often work with school districts, so they have access to a wide variety of resources to help them with their job duties. They can use websites like Inside Mathematics to keep up with the latest curriculums and learn about different teaching practices. They can also go to learning conferences and meet with other educators who can help them learn more about their responsibilities. This is a good way to stay up to date on the latest education trends and stay motivated about your job.
Maths Coaching – What are the main responsibilities of a maths coach?
The main responsibilities of a maths coach include planning and delivering effective lessons, researching materials, assigning work to students, grading assignments and quizzes in a timely manner, and reporting to principals. Other responsibilities may include developing curriculum, conducting professional development workshops, and attending meetings with teachers and parents. Educators at all levels can become math coaches if they are willing to put in the time and effort. The key is to be a good steward of the school's educational resources and to build strong relationships with teachers who are committed to improving student learning through innovation and grit.
The best way to do that is to take an active role in the school's improvement process, a task made more difficult by the fact that many school systems are strapped for cash. Using data, the most savvy math coaches will set goals and monitor progress. The most successful math coaches will not only be able to teach the next generation of mathematicians, but will be able to improve student achievement overall by providing their teachers with the tools to do so themselves.
How do I become a maths coach?
If you're passionate about maths and want to help students improve their skills, becoming a maths coach may be the perfect career for you. It involves earning a maths degree, teaching experience and the ability to teach students at all levels.
To be a good maths tutor, you need to have a thorough understanding of the subject and how it works. This will ensure that you can answer any question a student might have, regardless of whether it's at the level of their current knowledge or at a completely new one.
The best maths coaches understand their students and tailor their lessons to their strengths and weaknesses, helping them to achieve their full potential. For example, if a student is nervous about maths, you can use games to make learning feel more fun and less intimidating.
Maths coaching is a challenging and rewarding career, but it also requires a lot of time, energy and dedication. To get the most out of your job, you need to focus on continuous professional development.
What are the qualifications to become a maths coach?
As a maths coach, you help teachers implement new learning strategies and create new curriculum. You also work one-on-one with students to teach them new methods for solving mathematical problems.
The qualifications to become a maths coach vary by state, but the primary requirements are strong mathematical skills and teaching experience. Most states require you to earn your teaching credentials by passing state teacher certification exams.
The best way to achieve this is to get a bachelor's degree in education or mathematics, then enroll in a certificate or master's program. Alternatively, you could take the plunge and start an apprenticeship program or even become a mentor to aspiring educators. Becoming a maths coach is the perfect way to combine your teaching and pedagogy skills with a career that is rewarding both financially and emotionally. And with a little bit of planning, you can make it a reality. Good luck! You may find yourself working with a class full of stars in no time.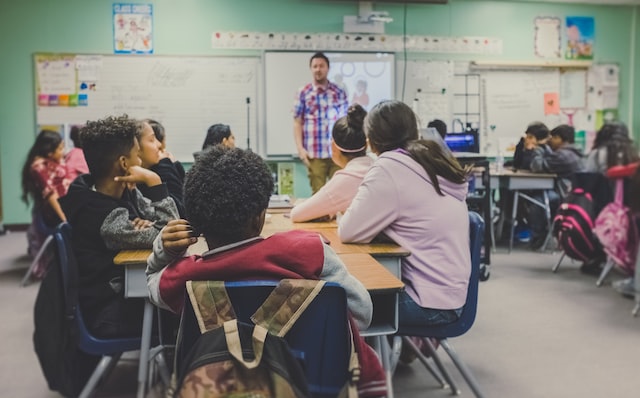 Becoming a Maths Coach
If you're passionate about helping teachers improve their teaching, you may be a good fit for a career as a maths coach. While it requires a lot of commitment and work, it also offers great career satisfaction.
Research suggests that a well-designed mathematics coaching program can lift the quality of instruction and student achievement. However, this approach needs to be scaled up to accommodate large numbers of teachers.
Qualifications – Maths Coach
Math coaches work closely with teachers and administrators to assess, finetune curriculum, and improve learning outcomes for students. They also provide one-on-one assistance to children.
The qualifications to become a maths coach include strong mathematics skills and teaching experience. Most states require a bachelor's degree or higher in education or math.
A maths coach is responsible for implementing classroom programs, suggest new teaching methods, research materials, assign work to students, and report to principals. They also help classroom teachers and other educators with other duties as needed.
Job duties
A maths coach is a teaching specialist responsible for implementing math programs to improve student achievement. They work closely with teachers and school administrators to evaluate teachers, finetune curriculum, and monitor programs in an effort to boost student achievement.
They may also be tasked with providing professional development in the form of workshops, modeling in classrooms, or book studies. In short, they are often the brains behind the department. They are also positioned to be the first to know about new instructional strategies or tools and technologies that may be available to them. To be a well-rounded mathematics coach, they need to be able to juggle their responsibilities while still providing the quality instruction their students deserve. For example, they need to be able to navigate multiple teacher relationships and be able to make decisions quickly. Other important duties include ensuring the classroom is safe and that students are motivated to learn. The job of a maths coach requires excellent communication skills, strong mathematical expertise, and the ability to manage multiple tasks.
Work environment
The work environment of a maths coach is generally quiet, with a high-quality work/life balance. The primary responsibility of a maths coach is to provide instructional support to teachers in the form of curricular unit planning, co-teaching/modeling, data dissemination, and creation of assessments as well as providing professional development opportunities that promote best practice in the teaching and learning of mathematics. Other duties include supporting staff in the sandbox and helping to maintain a positive learning culture and supportive school environment for PPSD's diverse student population.
Requirements
If you're interested in becoming a maths coach, you'll need to have some teaching experience and a bachelor's degree in education or mathematics. You'll also need to pass the necessary state teaching exams to get your license. If you want to pursue this career, it's important to stay up-to-date on new curriculums and mathematical practices so you can help your teachers improve their students' skills. You should also be a good model for your colleagues, so they can grow and learn as well.
If you're looking to advance your career, a maths coaching endorsement can help you gain valuable professional development that will boost your credibility and help you improve student learning. Immaculata's fully online Endorsement in Mathematics Coaching program focuses on helping educators enhance their content knowledge, instructional strategies and leadership abilities. It's designed to be a solid complement to a teacher's existing certification and is recognized by the Pennsylvania Department of Education. It's available as a standalone program or as part of a master's of education degree in teaching and curriculum.