ACT math tutors are experts in test prep, and they can teach you the skills you need to improve your ACT score. They can also help you learn how to manage your time and stay calm during practice tests.
An ACT tutor will cover a variety of topics that are tested on the ACT, including algebra, trigonometry, and pre-calculus. They can also help you understand the reasoning behind the math concepts.
1. Focus on What You Need
An act math tutor can help you focus on what you need to learn, rather than spending time on a topic that doesn't directly improve your score. Often students find themselves studying topics that aren't helpful on the ACT, like logarithms, for example.
Rather than taking a random approach to preparing for the math section, an act tutor can tailor their practice to pinpoint your areas of weakness and offer tips and tricks for improving those specific skills.
ACT Math Tutors
They'll also help you learn test-taking strategies that will make it easier for you to take the exam confidently and efficiently.
It's important to choose a tutor who is passionate about helping students get the best score possible on their ACT. They should communicate that passion clearly, and make sure their energy is contagious during sessions.
2. Learn Test-Taking Strategies – Act Math Tutors
ACT math tutors are in a unique position to help students master the test. They can guide students to score high on their ACT math section, which accounts for 25% of their overall score.
The math section on the ACT is timed, so it can be difficult for students to keep up with the speed of the questions and the amount of work they must do each question. However, students can make test-taking easier by learning a few basic strategies to increase their confidence and accuracy on the math section.
Strategy #1: Writing out formulas first helps students organize their work and avoids making mistakes that are hard to correct later on the test. For example, if you need to calculate the area of a trapezoid, writing out the formula for the area first can ensure that your calculations are organized and that your work is logical and easy to understand.
This is also a great strategy to use when working on word problems, because they often require students to convert words into mathematical expressions or equations that they can solve. By writing down the information provided, students can see these words in a new light and understand how they could be used to solve the problem.
3. Focus on the Topics You Need to Know
ACT math tutors can help students focus on the topics they need to know. This can be a great way to save time and improve their score.
For example, if your student has already mastered finding surface area and volume, they can instead spend their time practicing how to calculate percentages or interpret equations. This way, they'll be able to get a much higher score on the ACT math section.
Your ACT math tutor will also help your student develop test-taking strategies that will allow them to use their time wisely. This includes learning how to properly review their work and make educated guesses on questions.
ACT math tutors are also well-versed in the types of questions that are asked on the test, which can be a big help to students who struggle with reading problems. They can also teach your student how to recognize the correct answer and avoid missing similar questions in the future.
4. Take Practice Tests – Act Math Tutor
Taking practice tests is the best way to get an idea of how the ACT test will be like on exam day. Tutors can also help students get familiar with the test format and what they need to know to pass it.
ACT math tutors can provide customized practice tests that will help students spot their areas of struggle and optimize the time they spend studying for the test. This personalized approach is more effective than a one-size-fits-all approach to learning, which is usually done in a classroom or group setting.
Before hiring a tutor, it's important to ask them how much experience they have teaching the ACT. Look for tutors who have a strong track record and are highly recommended by previous students. They should also have a good understanding of the different topics covered on the ACT.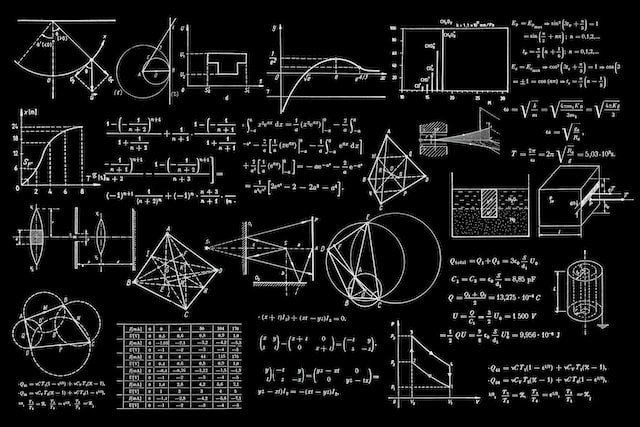 ACT Math Tutor Near Me
ACT math is a challenging section of the test that requires problem-solving skills. Tutors can help students learn these skills and improve their score.
Finding an ACT math tutor is essential to getting a high score on the exam. To find the best tutor, compare tutors by their experience, education, and tutoring style.
Tutors that specialize in the ACT – Act Math Tutor Near Me
Many students struggle with standardized tests, including the ACT, and may not know how to study effectively. They often turn to older siblings, friends, or the internet for study help.
A tutor that specializes in the ACT can help your student build test-taking strategies, which can reduce confusion and test-day jitters. They can also teach your student how to use logic and the process of elimination to solve difficult questions.
Using an ACT math tutor near me can be the key to increasing your student's ACT score by a significant amount. The ACT math section accounts for about 25% of your ACT score, so it's important to maximize your performance here.
Tutors can also help students make a holistic study plan that can reduce stress and help families manage the testing process. They can assign homework, establish a schedule, and track progress.
Tutors that are affordable
There are many tutors available to help students in a variety of subjects, and their prices vary depending on a number of factors. For example, an ACT tutor in a major city might charge more than one in a smaller town, and the cost per hour will also depend on the subject and how many sessions are needed.
A private ACT math tutor can teach students a wide range of skills to help them score high on the exam. They can also work through practice tests and offer proven test preparation tips.
ACT Math Tutoring is often a more affordable option than a traditional classroom setting. With a personalized tutor, students get the attention they need from a teacher who is familiar with their unique learning style.
A tutor can also take the time to get to know a student's academic goals, personality, and study habits. They can then use this information to develop a curriculum that suits their needs.
Act Math Tutoring Near Me – Tutors that are reliable
If you want your child to score higher on the ACT Math section, it's important to find an experienced tutor. These teachers can help students get a firm grasp of the test's key Math topics and strategies for successfully answering questions.
Moreover, they can help students learn strategies for time management and pacing themselves. This can help them avoid wasting valuable time on a question they don't know how to solve or one that's too difficult.
A good ACT tutor will be able to teach your student these skills and more. They can also help your child practice and review their practice tests, which will give them a better understanding of what to expect on the actual exam.
There are a number of great tutors available, but it's important to find one that's a good fit for your student. Look for a tutor who has experience teaching the ACT Math section, is affordable, and has good online reviews from former students.
Tutors that are flexible
Many of these tutors offer services that can be conducted online or in person, depending on your schedule. They will also allow you to work with an instructor who specializes in the math portion of the ACT.
Choosing an ACT math tutor is important for students looking to boost their score. They will help you work through practice tests and provide proven test-taking strategies that can make the difference between scoring well and missing out on a perfect score.
Your tutor will be able to tailor their teaching style and lesson plans to your unique learning preferences. They will also take the time to get to know you and your academic strengths and goals.
Whether you need help with math, English, or any other subject, these tutors can work with you at a time and place that fits your needs. They can even conduct their sessions over video chat and webcam, ensuring that you receive the quality of tutoring that you deserve.